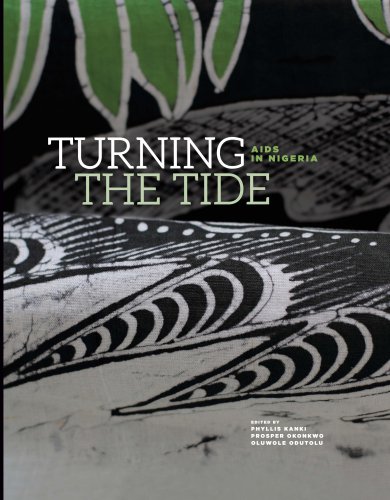 About the Author
Phyllis Kanki, DVM, ScD, Professor of Immunology and Infectious Diseases, Harvard T.H. Chan School of Public Health, Boston, MA USA
Prosper Okonkwo, MBBS FMCPH, CEO, APIN Public Health Initiatives, Abuja, Nigeria
Oluwole Odutolu, MBCHB MBA, Africa Region – World Bank, Abuja, Nigeria
TURNING THE TIDE: AIDS in Nigeria
Phyllis Kanki, Prosper Okonkwo, Oluwole Odutolu, eds.
---
New Academia Publishing, 2018
552 Pages, 118 Illustrations
ISBN 978-1-7326988-0-2 Hardcover
---
About the Author
Phyllis Kanki, DVM, ScD, Professor of Immunology and Infectious Diseases, Harvard T.H. Chan School of Public Health, Boston, MA USA
Prosper Okonkwo, MBBS FMCPH, CEO, APIN Public Health Initiatives, Abuja, Nigeria
Oluwole Odutolu, MBCHB MBA, Africa Region – World Bank, Abuja, Nigeria
About the book
This book covers the history and progress of HIV prevention and treatment efforts in Nigeria. The book highlights the successful collaborations that developed over the years between Nigerian HIV/AIDS specialists and their Western counterparts. Launched in 2003, US President George W. Bush started the President's Emergency Plan for AIDS Relief, the largest effort by any nation to combat a single disease. He envisioned that the program would "…turn the tide against AIDS in the most afflicted nations of Africa and the Caribbean." The result of these relationships has been a sustainable infrastructure of indigenous, well-established public and private health entities. This collaborative effort has demonstrated a reduction in the impact of the HIV/AIDS epidemic on the people of Nigeria with 800,000 currently receiving life-saving treatment. Similar strides have been made in prevention, systems strengthening, human capital and infrastructure capacity development efforts.